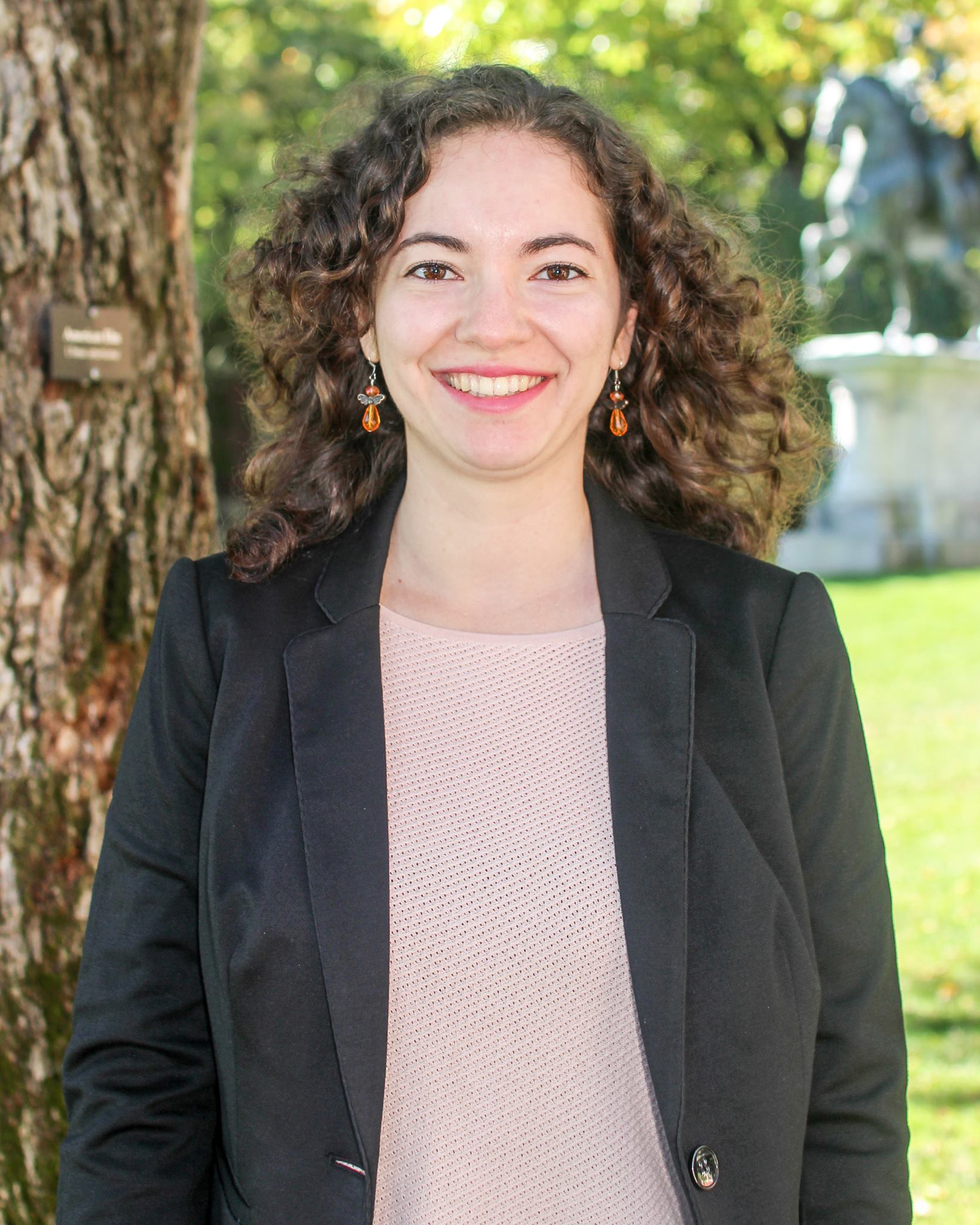 About
I have recently (May 2017) graduated with a PhD in Applied Mathematics from the
Division of Applied Mathematics
at Brown University. My research interests include mathematical biology (particularly mechanisms of intracellular transport) and dynamical systems. My thesis research with Professor
Björn Sandstede
has focused on modeling of messenger RNA (mRNA) localization in Xenopus (frog) oocytes. Our work has been a close collaboration with the
Mowry Lab
in the Department of Molecular Biology, Cell Biology and Biochemistry at Brown.
Upcoming Activities and Talks
July-August, 2017: Summer SDE Working Group with the Stochastics Lab at Tulane University (remotely).
Past Activities and Talks
Invited and Conference Talks
July 17-20, 2017: Invited Talk at the SMB Annual Meeting, Minisymposium on Modeling of Molecular Motor Systems (July 20th), at University of Utah, Salt Lake City, UT.
May 21-25, 2017: Invited Talk at the SIAM Conference on Applications of Dynamical Systems, MS58 on Waves and Patterns (May 22nd), at Snowbird, UT.
May 16, 2017: Invited Talks on FRAP parameter estimation and numerical methods to simulate mRNA transport at the Molecular Motors Meeting at Penn State University, State College, PA.
April 20, 2017: Seminar Talk in the Department of Mathematics at Creighton University.
October 19th, 2016: Invited talk at the Probability and Stochastics Seminar at Tulane University.
October 4th, 2016: Invited talk at the Mathematics Department at Bates College.
September 22nd, 2016: Invited talk at the SIAM Chapter at the Worcester Polytechnic Institute.
July 11-14, 2016: Talk and Minisymposium organizer at the SIAM Conference on the Life Sciences, held in Boston, MA.
November 17, 2015: Invited Talk at Brown/BU Joint Dynamics and PDE Seminar, held at Boston University.


Contributed and Local Talks
Workshops and Programs
June 26-28, 2017: NIMBioS Tutorial on Uncertainty Quantification for Biological Models at University of Tennessee, Knoxville, TN.
May 21, 2017: Co-organizer of MS on Modeling of intracellular transport and cell organization (MS11, MS23) at the SIAM Conference on Applications of Dynamical Systems, at Snowbird, UT.
May 15-19, 2017: Molecular Motors Meeting at Penn State University, State College, PA.
April 20-23, 2017: Short-term visit to continue Mathematics Research Communities workshop work on modeling blood loss in the cardiovascular system at Creighton University.
August 15-19, 2016: TA for GirlsGetMath @ ICERM: Summer Math Camp for High School Girls, Providence, RI.
June 20-August 12, 2016: Volunteer TA for Summer @ ICERM: 2016 Undergraduate Summer Research Program on Dynamics and Stochastics, Providence, RI (3-4 weeks).
June 19-25, 2016: Mathematics Research Communities (MRC) Workshop on Mathematics in Physiology and Medicine, Snowbird, UT.
June 13-17, 2016: Mathematical Problems in Industry (MPI) Workshop, held at Duke University.
February 25-28, 2016: Short-term visit to continue work on the kidney autoregulation project at NIMBioS, University of Tennessee.
August 5-14, 2015: Mathematical Modeling in Industry Workshop for Graduate Students at the IMA, University of Minnesota.
June 22-25, 2015: A Research Collaboration Workshop for Women in Mathematical Biology at NIMBioS, University of Tennessee, as part of the Blood Flow Autoregulation in the Kidney project lead by Anita Layton and Aurelie Edwards. More information about the workshop can be found in the AWM Newsletter.
September 15-19, 2014: BU/Keio Workshop on Dynamical Systems, held at Boston University.
May 24-30, 2014: Workshop on Stability of Solitary Waves, held at Centro de Giorgi, Pisa


Professional Affiliations
AMS
- Graduate student member
SIAM
- Graduate student member
AWM
- member of the
Brown University Chapter
Society for Mathematical Biology
Rose Whelan Society for Women in Math at Brown University
Sigma Xi
Phi Beta Kappa