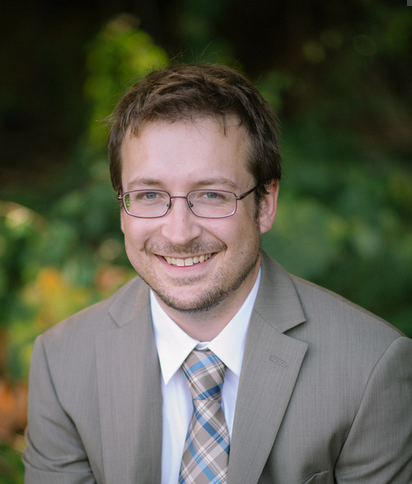 Division of Applied Mathematics
(Brown University)
Visiting assistant professor
182 George St
Room: 028
Phone: 1-401-863-2143
Postal address:
Brown University
Box F
Providence, RI 02906
USA
Email: nathaniel_trask AT brown DOT edu
Research Interests
I'm interested in studying numerical methods for PDE to enable simulation of multiscale processes for engineering applications. In the past, I've focused primarily on using RANS turbulence models for studying fuel injection and atomization in combustion applications. More recently, I've been developing a framework for robustly solving incompressible flow problems using a Lagrangian meshfree discretization. These methods allow a highly scalable approach to studying flows with moving interfaces, largely deforming boundaries, and advection dominated physics. I work with a very talented team of scientists under the CM4 Department of Energy program to develop a software library implementing these schemes and enabling applications scientists to study tricky problems arising from the mesoscale. You can see some animations of my work here; I'm primarily using these new techniques to study multiphysics problems in soft matter.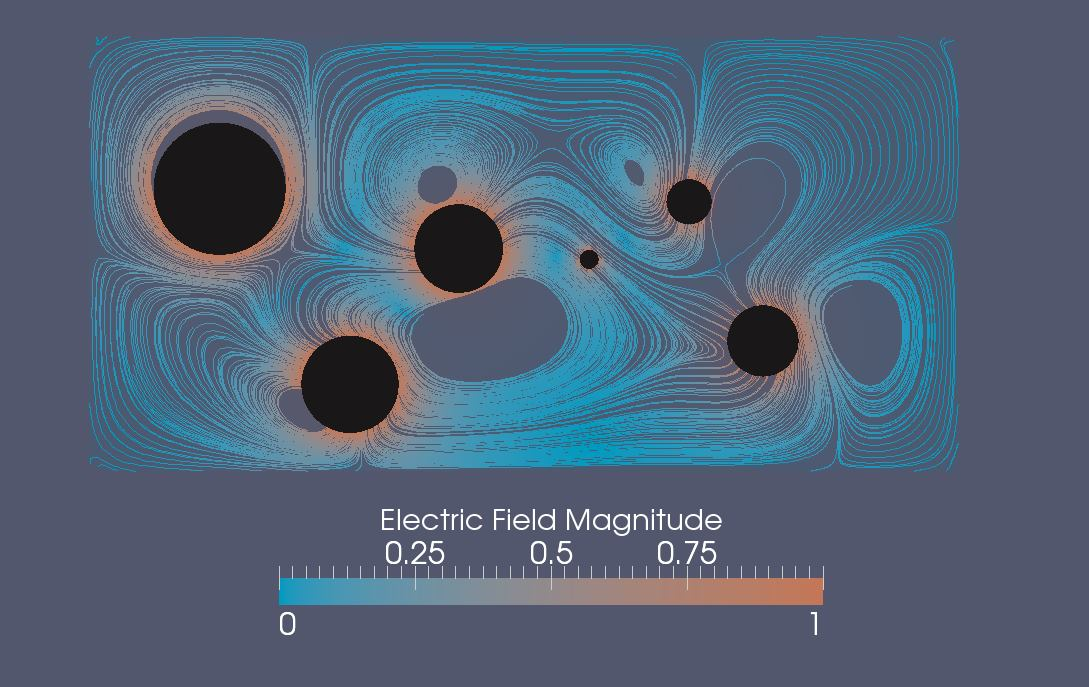 Teaching Philosophy
To be an effective computational scientist, it is necessary to operate effectively in the intersection of theoretical numerical analysis, physics, and high performance computing; at odds with this these fields are increasingly specialized. I am very interested in teaching numerical analysis in a way that enables computational engineers to understand enough theory to implement rigorous methods efficiently on modern computing architectures.
Current projects
Direct numerical simulation of electrophoretic colloidal suspensions using compatible meshless discretizations.
Development of the compact moving least squares (CMLS) method generalizing compact finite difference schemes to a meshfree setting
Development of the staggered moving least squares (SMLS) method allowing meshfree compatible mixed discretization on graphs
Implementation of the Σ-Υ RANS atomization model for studying turbulent fuel injection using OpenFOAM
Consistent second order spatial discretization and time-splitting using smoothed particle hydrodynamics (SPH)
Implicit collocation methods for the ALE equations using moving least squares
Divergence free basis functions and Hermite interpolation using moving least squares
High order finite volume reconstruction using moving least squares interpolants
Development of an interface between LAMMPS and Trilinos for solving numerical PDE using meshfree methods (currently scaling to 32k processors)
Phase fields methods using the Cahn-Hilliard equations to simulate multiphase flow using high-order methods
Collaborators
Preprints
Publications
Trask, Nathaniel; Maxey, Martin; Kim, Kyungjoo; Perego, Mauro; Parks, Michael L.; Yang, Kai; Xu, Jinchao (2014). "A consistent second order projection scheme for simulating transient viscous flow with Smoothed Particle Hydrodynamics." Computer methods in applied mechanics and engineering.
Yang, X., Mehmani, Y., Perkins, W.A., Pasquali, A., Schönherr, M., Kim, K., Perego, M., Parks, M.L., Trask, N., Balhoff, M.T. and Richmond, M.C., (2015). "Intercomparison of 3D pore-scale flow and solute transport simulation methods." Advances in Water Resources.
AM Tartakovsky, N Trask, K Pan, B Jones, W Pan, JR Williams. "Smoothed particle hydrodynamics and its applications for multiphase flow and reactive transport in porous media"
Garcia-Oliver, J. M., Pastor, J. M., Pandal, A., Trask, N., Baldwin, E., & Schmidt, D. P. (2013). "Diesel spray CFD simulations based on the Σ-Υ Eulerian atomization model." Atomization and Sprays, 23(1).
Trask, N. , Schmidt, D.P., Lightfoot, M.D.A., Danczyk, S.A. "Compressible Modeling of the Internal Two-Phase Flow in a Gas-Centered Swirl Coaxial Fuel Injector", J. Propulsion and Power, 28(4), 685-693, 2012.
Colarossi, M., Trask, N., Schmidt, D. P., & Bergander, M. J. "Multidimensional modeling of condensing two-phase ejector flow." International Journal of Refrigeration 35.2 (2012): 290-299.
García-Olivier, J. M., Pastor, J. M., Pandal, A., Trask, N., & Schmidt, D. P. (2012). "Assessment of an Eulerian atomization model on Diesel spray CFD simulations". In 12th Triennial International Conference on Liquid Atomization and Spray Systems (Vol. 137).