Elizabeth Makrides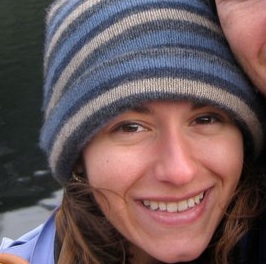 I am a fourth-year PhD student, working with Professor
Björn Sandstede
, in the
Division of Applied Mathematics
at Brown University
Office: 182 George Street, Room 020
Mailing address:
Brown University
Division of Applied Mathematics
182 George Street, Box F Providence, RI 02912
T: +1 401 863-3113
F: +1 401 863-1355
E: elizabeth_makrides@brown.edu
Teaching
Upcoming activities
Publications
E. Makrides and B. Sandstede. Predicting the Bifurcation Structure of Localized Snaking Patterns, submitted [pdf].
Conference presentations and posters
Modeling Autoregulation in the Kidney Joint talk, IMA Workshop on Dynamical Systems with Applications to Biology and Medicine, Sept 9-13, 2013
Predicting the Bifurcation Structure of Localized Snaking Patterns Poster Presentation, IMA Conference on Localized Patterns in Dissipative Systems, June 3-7, 2013
Asymmetric Coherent Structures in One and Two Space Dimensions Poster presentation, SIAM Conference on Dynamical Systems, May 19-23, 2013
Understanding microbial community structure via metagenomic analysis Poster presentation at Workshop for Women in Probability, Duke University, October 14-16, 2012
On patterns and microbes Graduate student talk at Institute for Computational and Experimental Research in Mathematics (ICERM), September 7, 2012
One man's trash is another's treasure: Understanding microbial diversity and community structure Poster presentation at 2012 IGERT Annual PI Meeting, May 30-June 1, 2012
Assorted presentation notes and slides
Selected notes from presentations at group meetings, guest lectures, grad student seminars, etc.